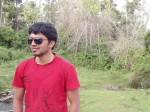 Link
Flag as inappropriate

bleacherreport.com
Luis Suarez bit Branislav Ivanovic during Chelsea 's visit to Anfield on Sunday. He bit him. Suarez also had an assist, gave away a penalty and scored the equalizing ...
Bharath Kumar has added a note -
I think we wont see Suarez in action in EPL anymore…..Great Player but bad attitude…..it's such a shame….even at his Peak Liverpool do not want such players who don't respect the game.
0 Relays