Text
Flag as inappropriate
Brendan Rogers cannot trust Balotelli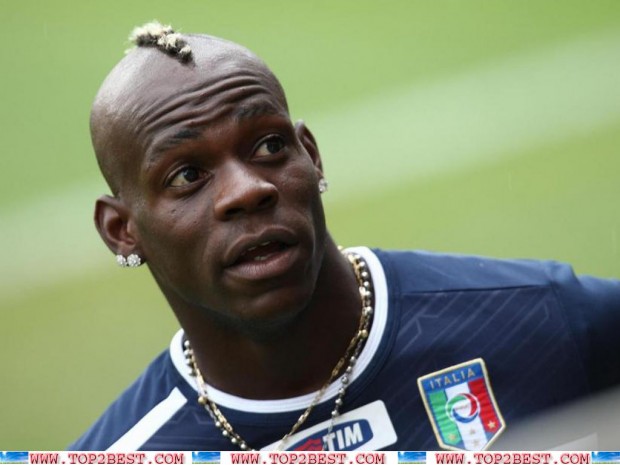 Mario Balotelli is supposed to have passed his medical at Liverpool and later spent time training at Melwood training ground. With this, he has officially converted his £16m switch from AC Milan to Merseyside. Liverpool are playing Manchester City tonight but Balotelli won't be able to make his debut against his former team, although he would be present for the premier league clash. He is coming back to the premier league after spending more than a year in Italy, where he has again managed to piss off the club managers, staff and more importantly the fans.
Has Brendan Rogers made the right choice for his main striker? After Suarez went for a hefty sum, Liverpool indeed had the resources to bring in top strikers to the club. Balotelli has talent and is a top-class player at the age of 24 but to convert that talent into consistent performances has never been his forte. He also has had his own share of criticism due to his on-field as well as off-field antics. Neither Manchester City nor AC Milan was able to keep him under control and both clubs realized what an awful amount of money and time had to be wasted in correcting the Italian's wrongdoings.
If Balotelli does not come good and starts with his antics at Liverpool, Brendan Rogers might find him to be more untrustworthy than Luis Suarez. Luis Suarez had behavioural issues like his successor, but he always played top-class football and used to sweat it out for the club. Whereas Balotelli is nothing of that sort if he is having his one of the don't-give-a-f*** days. Balotelli is a headline seeker and he always makes the fans happy when the clubs sign him. But the fans have always been happier when he leaves as opposed to when he was signed. Brendan Rogers had supposedly included a behavioural clause in Balotelli's contract but he later cleared that no such clause was added but the Italian striker would be expected to adhere to the club's rules and code of conduct.
Balotelli has been very inconsistent in his entire career and to merit a first team place should have been a hard task for him. But he's such a high profile player that he would never settle for a peripheral role at the club and he would already have negotiated this with his club. Another important question is whether Liverpool fans are ready to accept Balotelli as their main striker after thrashing him when he was a Manchester City player? The Liverpool fans supported Suarez nonchalantly despite of his bans and his misconducts which does look like a good sign for Balotelli. He needs to build up on the initial support that he might get with some good performances as well as by maintaining a low-profile.
If Brendan Rogers successfully brings out the performances off him, Liverpool would not miss Suarez as much as they would have. But if Balotelli does not stay under control, it might just end-up in another failure for them this season. Let's hope the gamble pays off for the Merseyside club.
0 Relays