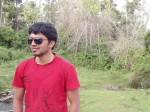 Link
Flag as inappropriate

www.bbc.co.uk
Reading and Queens Park Rangers are relegated to the Championship after a goalless draw between the Premier League's bottom two clubs.
Bharath Kumar has added a note -
It was lame goalless draw at the Majdeski Stadium where QPR and Reading had scrappy 0-0 score which reflected their poor form. But, QPR which had a better team still did not get those wins after Harry Redknapp took over team. Both Reading and QPR are relegated to the nPower Championship.
0 Relays