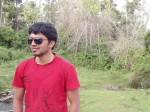 Link
Flag as inappropriate

timesofindia.indiatimes.com
After chasing down a mammoth target against Pune, Dravid's men square off against Delhi Daredevils in a crucial match, they would be cautious of a slip-up.
Bharath Kumar has added a note -
Can any body breach Fort SMS?? Rahul Dravid has led the team wonderfully and on the other hand Delhi need to win this game to stay in the tournament.
0 Relays