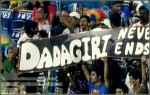 Text
Flag as inappropriate
Living a dream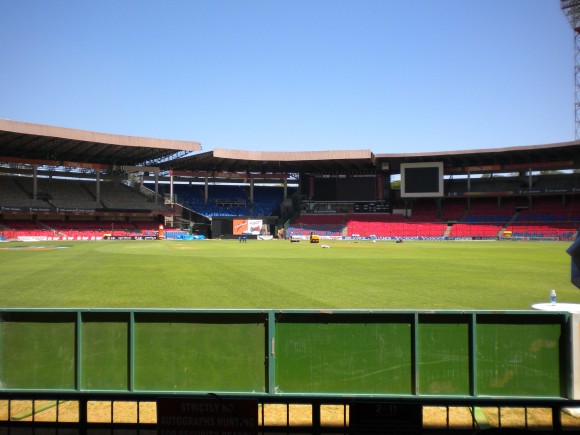 Covering cricket for a living is a privilege very few of us get to enjoy, the first press box experience being the most memorable. Fortunately, I've have had the opportunity to report on two World Cups, which I've thoroughly enjoyed. But the feeling I had when I entered the press box for the first time is something I find very tough to describe and I'll try my best!
Having grown up watching cricket on television and in the stadium, my eyes were always on the pavillion and above, where the journalists were seated. I often imagined how it would feel like to sit there and work. When I finally had my opportunity on March 6, 2011, a sea of emotions engulfed me. Firstly, being in the presence of some of the veterans in the sports journalism world and of course getting an opportunity to interact with a few former players turned commentators. I was star-struck.
But what I also realised was, it was here that you had the liberty to share your views with your compatriots, unlike a normal cricket discussion with friends or family which bordered on which team you were supporting or who your favourite player was. And of course the networking with journalists across different organisations, their experiences and of course a few anecdotes thrown in, makes the press box a place of envy.
I remember reaching the press-box as early as 12pm for a 2:30pm start on my first day, definitely the excitement of being there got me going from very early in the morning. I also remember dressing formally for the occasion, almost as if I was inaugurating the arena, so as to create a good impression. The joy of swiping my pass and reaching the elevator hadn't struck me yet when Sunil Gavaskar entered the elevator. To his left was another gentleman, who has played a bit of cricket. His posters adorned by wall. Something I used to wait for week after week.
Sourav Ganguly! Two legends on either side, my mind kept saying if I could ever speak to them, I could die a happy man. But I was trembling with joy and excitement, a little odd too, and that lasted all of 20 seconds as we reached the top floor from where the journalists and commentators enter their respective zones. I really needed to talk to Sourav and tell him how big a fan of him I was.
Could I do that? Remember I was a journalist representing the host broadcasters. Would it be right for me to approach him and ask for an autograph or a photograph? What would other fellow journalists think? So many thoughts crossed my mind and finally that desire evaporated. But that urge returned at the most unlikeliest of places. The loo, where I bumped into Sourav again. The most unlikeliest of places to shake hands, you'd think?
Soon after that, was the dinner break and obviously I felt it was rude to interrupt anyone while having dinner. And hence my dream of meeting and talking to my hero was fast evaporating. I didn't have the pressure to do a traditional match report and send it across soon after the match and that somewhat helped me enjoy the sights and sounds of the intensity that comes along with working on a cricket match.
And as I was leaving the press box, a hand tapped me on the shoulder. It was Sourav. I didn't know why, how. I was blank, but it was a colleague, who works closely with Sourav for a few television bytes, who went up to him and requested him if he could oblige for a photograph. But little did I know that I would have more than just a photograph. A cup of coffee past 11pm, well past dinner, along with a healthy discussion on India's World Cup campaign, my admission to my childhood hero and of course a pic that I will cherish and treasure all my life.
In my next blog, I'll dwell into my experiences across different press boxes. Till then, adios!
(The writer is an engineer-turned Cricket journalist)
0 Relays