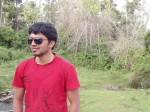 Link
Flag as inappropriate

www.foxsportsasia.com
Chelsea are Europa League champions after Branislav Ivanovic's stoppage-time header earned them a 2-1 victory over Benfica in Amsterdam.
Bharath Kumar has added a note -
Benitez is the magician who can get you the trophies for sure. He has that european experience which plays a major role when EPL teams travel for CL and Europa. But after their last match in EPL he will be relieved and Jose Mourniho will take on the coaching Mantle.
0 Relays