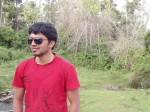 Link
Flag as inappropriate

www.foxsportsasia.com
Wayne Rooney has been encouraged to join Barcelona by Camp Nou new-boy Neymar as speculation continues to surround the future of the Manchester United striker.
Bharath Kumar has added a note -
It's still unclear with Rooney, whether he will stay in United or not. But there are many rumors which has seen him linked with Chelsea, PSG and now Neymar wants him to be part of Barca.
0 Relays