Text
Flag as inappropriate
Gareth Owen Edwards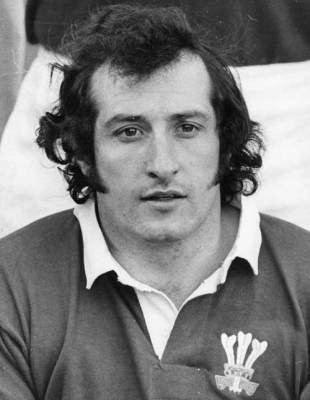 Edwards: Greatest player ever to don a Welsh jersey. Gareth Owen Edwards CBE (born 12 July 1947) is a former Welsh rugby union player who played scrum-half and has been described by the BBC as "arguably the greatest player ever to don a Welsh jersey". In 2007, former England captain Will Carling published his list of the '50 Greatest Rugby players' in The Telegraph, and ranked Edwards the greatest player ever, stating; "He was a supreme athlete with supreme skills, the complete package. He played in the 1970s, but, if he played now, he would still be the best. He was outstanding at running, passing, kicking and reading the game. He sits astride the whole of rugby as the ultimate athlete on the pitch".
Wales Image of Edwards on a wall at Cardiff Arms Park Edwards won his first international cap for Wales on 1 April 1967 at the age of 19 against France in Paris. Edwards won 53 caps for Wales, including 13 as captain. All his caps were won in succession; he never had a dip in form or an injury that would allow anybody else to take his place. He scored twenty tries in internationals. Edwards is Wales's youngest ever captain, first taking the captaincy at the age of 20 in February 1968 against Scotland – a game which the Welsh side won 5 – 0. Edwards was very fortunate in playing with two of the best outside halves the game has ever seen: Barry John and Phil Bennett. In the early part of his career, Edwards and his club team mate Barry John appeared inseparable, always knowing what the other was doing.
During his era the Welsh side dominated the Five Nations Championship, winning the title seven times, including three grand slams. In 1969, Edwards was named Player of the Year in Wales. In 1974 Edwards was named BBC Wales Sports Personality of the year. He followed up this success by receiving an MBE in 1975. Edwards's long successful international career came to an end on 18 March 1978 in the same way as he had started his career – against France in the Five Nations Championship. Wales also sealed the Grand Slam and a third consecutive Triple Crown – a record, given that no team had ever won it more than twice in a row. He was named Rothmans Player of the Year 1978. Edwards is patron of The Richard Hunt Foundation and in 2010 he was named a Patron of the Jaguar Academy of Sport.
0 Relays