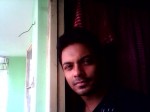 Text
Flag as inappropriate
TOUR FOR FUTURE

There were days when cricket was played just for fun & entertainment & with great love for the game. Since the arrival of the ODI format in 1975, people were guaranteed of an assured result. Money & business was not that important neither for the administrators nor the players those days. ICC has set a limited no. of matches for every member country in every calendar year as part of Future Tour programme (FTP) apart from ICC's own tournaments. Also every country has their own domestic season to showcase their players' talent. In all, it's a complete fixed & busy programme of cricket every year for spectator to enjoy. Then why in modern days, audience started to become least interested in watching some cricket matches? Apart from complaining heavy dose of cricket, why are they reluctant to see two international teams playing against each other?
Answer lies within the schedule. In last two-three years scheduling of some cricketing series has been unnecessary to watch. Teams have been facing each-other quite often; arranging some meaningless international or domestic tournaments; series between two unequal teams- all adds to disinterest of the spectators to watch cricket. In 2011, England hosted India a full tour in summer and again England returned to India within couple of months to play an ODI series. Again in 2013, England & New Zealand played full series in each-other's den in two months; India & Sri Lanka matches have now become a season's greeting every year; a top-ranked side playing a bottom-ranked team in a one-sided series- these obviously made spectators reluctant.
It is understandable in a one-sided series helps younger players getting acclimatised to international arena but you have to think about the cricket lovers- do they need it? Also, to strengthen one's financial position, instead of hosting some meaningless games, administrator should focus on a short tournament involving World XI and a particular team, a concept which is missing for quite a few years, something that spectators love to watch. Cricket is played or organized for spectators, their interests must be a top priority before money & business. ICC must realize that.
1 Relay