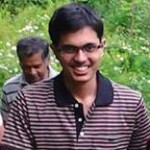 Text
Flag as inappropriate
Hingis' Return will spice up tennis
After a glorious wimbledon, in terms of quality of tennis played, here we have a surprise! Child Prodigy, Martina Hingis, who retired early in her career due to fitness problems, is going to return to WTA doubles circuit, and possibly, she might return to the singles circuit too.
It will be a good change, considering that before wimbledon, it was one women game all the way.
For the past year, it has been like "Who was the final opponent to fall to Serena", rather than " who won the tournament".Though Bartoli's victory was well deserved, one can hardly doubt if anyone can dominate over Serena.Unless…Everyone knows how talented a player Hingis is. After turning pro at a mere age of 14, she started to make a series of "youngest" records, both in singles and doubles. One of the famous incidents of her career was the 1999 french open, where she was booed by the french crowd for being "immature". A lot of consoling from her mother was required to convince her to attend the presentation ceremony.Then the ligament injuries tore her career apart. Though she tried to make a comeback in 2005, but it ended in an un-sucessful note, after being tested positive for over- consumption of a restriced drug.Now that she has decided to make a comeback in the doubles arena, it will be intresting to see how she performs against this new generation of tennis. If she performs well, who knows? She might make a comeback in singles arena too.It is going to be a pretty intresting pre-US open season as far as women's side is concerned.
1 Relay