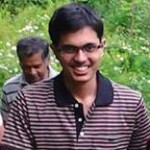 Text
Flag as inappropriate
Barclays ATP World Tour Finals - The Final 8 decided.

One of the most awaited events of the year, the final 8 of the barclays ATP tour finals have been finalised, after the loss of Milos Raonic and wins of Gasquet and Wawrinka over their respective opponents.
Amont the final 8, the likes of Nadal, Djokovic and Murray did not even break a sweat to qualify, as their grand slam victories powered them to the ATP World Tour finals. Ferrer, after an another impressive year, sealed off his spot too.
Andy Murray pulled off the tournament to undergo recovery from a back surgery, thus opened up the race even wider.
Del Potro and Berdych sealed off their spots much earlier. Though Berdych did not win a single title, his good runs at the masters 1000 tournaments and grand slams earned him enough points to seal the spot. Del Potro won 4 ATP 500 titles, and sealed his spot at the Shanghai Masters.
For the remaining two spots, tight competition between Federer, Gasquet, Wawrinka and Tsonga was going on. Federer, who had a dismal year, somehow finalised his spot after the second round victory at the on-going Paris masters.
The defeat of Tsonga in the first round itself dashed his hopes, whereas the round 3 defeat of Raonic, who had an outside chance, ensured that Wawrinka and Gasquet get their spot at the London season finale.
The Tour Finals will start after the end of the on-going Paris masters. Co-incidently, the quarterfinalists of the Paris masters are the same players who are selected for the ATP World Tour Finals.
0 Relays