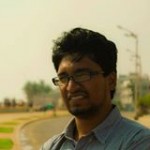 Text
Flag as inappropriate
EPL season preview: Will the Trophy stay at Etihad?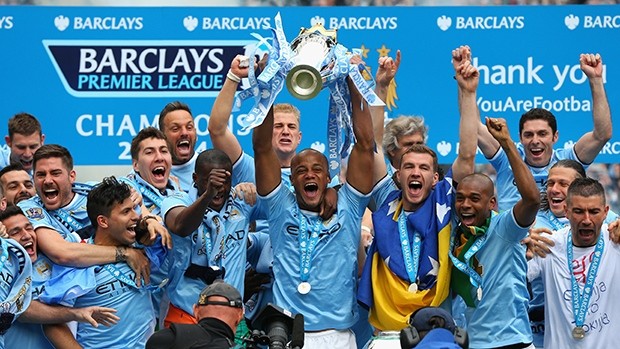 Manchester has traditionally been a red bastion (not to be confused with communism), and would have remained that way, had it not been for Mansour bin Zayed Al Nahyan, who, getting bored of drilling oil by the barrel in the Gulf, decided to invest a small fraction of his fortune in the lesser club of Manchester. The infusion of liquidity worked wonders, transforming a strictly average English club to the wealthiest club in the world, with an insatiable appetite for trophies and glory. Manchester City, EPL champions of the 2013/14 season, have indeed painted Manchester blue, much to the anguish of the Red half.
Their fairy-tale began in 2009, after a rather sedate start to life under the new management in 2008, with a tenth place finish. 2009 saw spending at an unprecedented level, with 100 million pounds being spent on Gareth Barry, Roque Santa Cruz, Kolo Touré, Emmanuel Adebayor, Carlos Tevez and Joleon Lescott. The revamped team, led by Roberto Mancini finished 5th, and then entered the hallowed top 4 with a 3rd place finish in 2010-11, and they have stayed put in the top 4 ever since. A constant spending on quality players, and steadily rising standards, improved the quality of the game. They achieved significant results in this duration, the 5-1 victory over Tottenham and the 6-1 rout of neighbours Manchester United being highlights. They finally lifted the Premier League in 2011-12 in dramatic fashion, sealing the deal through 2 goals in injury time, and became a force to be reckoned with in club football. A strong performance followed in 2012-13, but did not culminate in triumph as the red half of Manchester celebrated their 20th Premier League title.
The 2013-14 season saw a Manchester City unit that was seething with venomous attacking might, and unleashed a barrage of goals on hapless opponents, while also guarding its own net fiercely. An industrious and enterprising midfield, built on the rock that is Yaya Toure, and a potent strikeforce comprising of Aguero, Negredo, and Dzeko gave Manchester City huge margins of victory in multiple matches. One would not be far off the mark in calling the title winning Manchester City unit the best last season, and while the league was too close to call at many points of the campaign, City were worthy winners, in Manuel Pellegrini's first season in charge.
For a club that is often referred as 'Noisy Neighbours' by their more illustrious counterparts from across town, City and its fans are in no mood to let go of the mantle of champions so easily. But the more important question is, would they be able to hold on to it? If there is one key takeaway from the English Premiership last season, it would be that it is one of the most fiercely contested leagues, and City would have to fight tooth to nail to emerge from the other end as champions. They have quickly gone about their transfer business where they have replaced ageing and often ineffective defender Demichelis with Porto's Mangala to play alongside Kompany, keeper Willy Cabalero to offer competition to Hart, and Chelsea veteran Frank Lampard on a half-year loan deal to assist Yaya Toure in the middle of the park. City also seems to have for the moment resolved issues with Yaya Toure who had publicly voiced his discontent after the last season. In all, they have done well to prepare for the new season, in terms of team composition.
Manchester City however have had a difficult start to the season, losing to Arsenal 3-0 in the Community shield and a lacklustre friendlies campaign. While these are hardly indicators of what lies ahead, Pellegrini sure has a thing or two to ponder about. City have a strong team, a team that won the Premier League last season and has the capability to win it again, but whether they actually get down to doing it, and join Manchester United and Chelsea as the only teams to have won successive Premier League titles, is a question that will be answered in the coming 10 months.
0 Relays