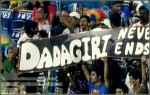 Text
Flag as inappropriate
KKR begin title defense in style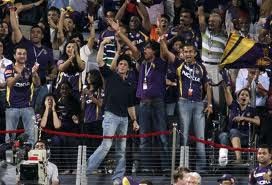 The much anticipated IPL got off to a damp start on Wednesday, not quite literally though. In terms of quality, we've seen more evenly contested matches in the past, but in terms of buzz, noise, excitement and enthusiasm, it was a first. Four previous IPL seasons in Kolkata (Given season 2 was held in South Africa) hadn't seen this kind of excitement among fans. The stadium teeming with close to 70,000 people at 6pm for an 8pm start, and a good 10,000 outside trying to just soak in the atmosphere knowing very well that laying their hands on a ticket was a distant dream. But then that is exactly what cricket does to Kolkatans.
The roar in the stadium was something else when Brett Lee uprooted Unmukt Chand's stumps. One could have well been tricked into believing KKR were IPL champs again, but then the party had just begun. As the game progressed, the crowd witnessed a wonderful knock from Mahela Jayawardene, the opposition captain. In terms of quality it was right up there. Delhi Daredevils finished with 128, a total which could have perhaps been challenging if Morne Morkel and Umesh Yadav would have fired on all cylinders. While Morne hadn't yet reached India due to domestic commitments back home, Yadav was just coming back from an injury. Also considering the pitch was sluggish, the spinners had to step up. But that was asking a little too much of Johan Botha and Shahbaz Nadeem, who tried their best.
Some of the strokes Gautam Gambhir played was almost like smacking one 'misty dohi' after another. Treating the crowd to some clean strokes, he was well supported by Jacques Kallis. Later, he set the tone with Manoj Tiwary to take Kolkata to the doorstep of victory. The final flourish came courtesy Eoin Morgan and Yusuf Pathan with 8 balls to spare.
The biggest disappointment of the game though, for a majority of fans on twitter, was the golden duck of Unmukt Chand. With nearly 80 percent of the participants including him in their fantasy league XI, it came as a major disappointment for many. But those who had Sunil Narine, slept with a big smile on their face. What will day two bring us? Malinga's toe-crushers or a Gayle storm? Mind you, it has been raining in Bangalore over the last week or so. Let us hope it stays away!
0 Relays