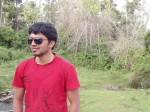 Text
Flag as inappropriate
RCB v/s Mumbai Indians – Key battles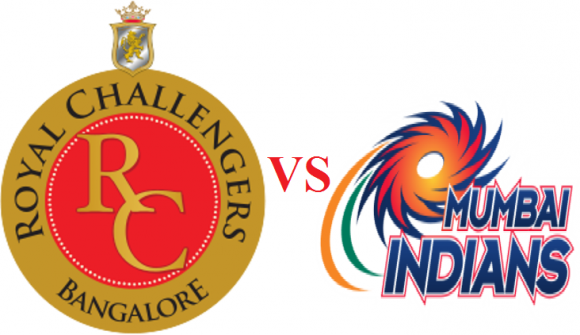 It's a big daddy's clash tomorrow. The most expensive teams lock horns in IPL 6 today at M.Chinnaswamy Stadium in Bangalore.
Make sure there will be thunderstorms in the nearby surroundings of M.G. Road, not the thunderstorm showers that Bangalore is witnessing lately. But, fans will be more than happy to witness a Gayle storm or a Tendulkar whirlwind. And moreover this might be Sachin's last innings in the Garden City. So fans who are proud owners of a match ticket might see some jealous faces around who were not so lucky. Hopefully the rain gods stay far away from the venue and not dampen the spirits of both players as well as the fans as the game is already a sold-out.
This will be a mouthwatering clash keeping in mind Mumbai Indians defeated RCB in Champions league finals and also there were some close encounters where players lost their cool. So all in all it's a blockbuster game on a weekday.
Why it will be a key clash:
Both teams have faltered at the finishing line. They have choked and have lost IPL trophy from their grasps at least on one occasion and have reached semi-finals couple of times but couldn't cross the hurdle. So, a good start for both the teams will do world of good going ahead in the competition, you always want to win that first game. For home team it will always be good to win their first home game. And for Mumbai Indians it will be a crucial away fixture and if they win it will be difficult for RCB to beat them at home. So, there will be no warm-up delivery or a batsmen taking time to get a look-in. It will be a slam bang action from start to end.
Key Battles to watch out for:
Sachin V/s Muralitharan: Sachin knows everything that is there to know in cricket be it Murali's doosra also. Of course Sachin is Sachin he knows everything that a bowler can come up with and is always hungry for more runs be it any format of the game. Whereas Muralitharan who is at the far end of his career and who is well past his prime but still a integral part of RCB's spin department. In T20 format you need experience and that guile to outfox batsmen and Murali has loads of that. All in all a key battle to watch out for.
Virat Kohli Vs Kieron Pollard: Virat Kohli is leading RCB this season, this young and feisty character is one to watchout for in IPL 6. Coming at no.3 is ideally suited to him where he can build the innings and then go for the slam bang mode later in the innings. On the other hand we have Kieron Pollard who is a great athlete overall. He bowls, fields exceptionally well and bats like as if there is no tomorrow. Kieron Pollard with is slow medium pacers can trouble the batsmen in the sub-continent. He might pose trouble for the depleted RCB side which has many players missing due to injury, fitness & non-arrival of AB de Villiers.
Chris Gayle v/s Mumbai Indians: One individual who can win the game for you single handed. Standing at more than 6ft tall Chris Gayle wields his bat like a sword. He is the true giant of IPL and his sixes literally touch the sky, such is his power and it would be great if BCCI provides helmets for fans at the stadium as the ball flies around every corner and if you take your eye from the game even for a moment then your safety will be compromised. But RCB's overdependence on Gayle has become nightmare for them as he is yet to come good in top matches for them. Exciting clash awaits which can be a nail-biting clash as well.
Please leave your comments below…
2 Relays