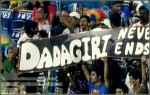 Text
Flag as inappropriate
Pollard magic outshines MSD blitz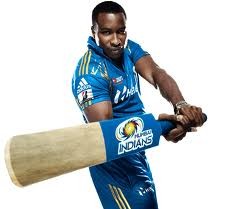 How often does one man have a chance of being the reason a team won or a team lost? Yes, that is exactly how it panned out for Kieron Pollard against Chennai Super Kings on Saturday.
His blistering 38-ball 57 set things up for Mumbai Indians, who made 148 for 6 in 20 overs after opting to bat. Despite all the good work done in 16 of the 20 overs with the ball, Pollard's final over nearly proved to be costly. In the end despite conceding 40 off his 4 overs, Mumbai found themselves on the winning side only because of a stunner Pollard pulled off at deep mid wicket!
Confused? Yes, it was Pollard all the way, which is why it was always very inexplicable as to why he wasn't utilised higher up in the batting order. Dinesh Karthik's good run which saw him follow-up his knock of 60 against RCB with 37 against CSK helped bring some stability.
Harbhajan Singh may be under fire with the ball. People may accuse him of bowling darts, which he did which Dhoni duly put away. But his efforts with the bat have to be lauded. He shared a 65-run stand for the 7th wicket with Pollard, without which CSK could have well been chasing 130 or thereabouts.
With the ball, Mitchell Johnson and Munaf Patel set things up at the start. Murali Vijay couldn't quite do a Dilscoop the way Dilshan does, while Mike Hussey's luck deserted him after being dropped twice, including a sitter by the talented Rohit Sharma.
In the end, the equation boiled down to Dhoni, whose might nearly helped CSK pull off a stunner. But as the saying goes, it was a clear case of so near, but yet so far.
No one likes Sachin Tendulkar getting out for a duck, but the fact is every time he has made a duck for Mumbai Indians (mind you, he has four of them), they've gone on to win. So, anyone asking for more ducks from the god of cricket? That could be another record!
0 Relays