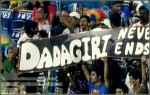 Text
Flag as inappropriate
Of diktats, gags and BCCI politics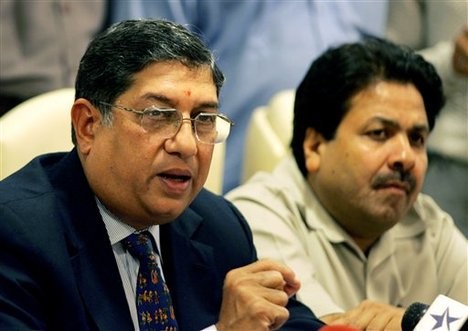 Every year the IPL promises to be bigger and better as compared to the previous edition. New sponsors line up, ticket rates across various franchises sees a massive inflation despite the same facilities, new faces in the tournament's flagship program on the official broadcaster, players making their maiden appearances as well as team owners planning massive celebration to usher in a win. Most of these are common to all franchises and the governing council has no hand in any of these.
But what they do have accountability of is the manner in which the tournament is conducted and the scheduling aspect of things. Even before the tournament started, they perhaps ensured the tournament didn't start on an even footing with Sri Lankan players being banned from entering Chennai. That meant most teams with the exception of Chennai Super Kings, who had a good representation of Sri Lankan players had to change their team combination just to bend to the diktat of the ruling government. You'd say CSK also had two of them – Nuwan Kulasekara and Akhila Danajaya – but you'd only trick yourself into believing they were a vital cog in the wheel.
If the governing council was proactive, this may have not happened. By bending down to the demand, they not only set a precedent for other states to follow, if ever there would be a crisis, but also turned their backs to the franchises, who've invested heavily in players to bring out the best. While none of the franchises came out openly to express their displeasure about the move, it is understood that most were burning with rage that couldn't be expressed purely from the political side of things.
N Srinivasan's role as a franchise owner as well as President of the BCCI has increasingly come under the scanner. While he may be at the receiving end of most allegations relating to the board these days, he would have done well to save some skin by either rescheduling CSK's matches to another city – maybe Ranchi given Dhoni's massive popularity – or have them at a neutral venue like Raipur, which responded to cricket in grand style. You'd do well to remember, when the Telangana protests gained steam in 2010, Hyderabad was removed as host venue from the security point of view only for the games to be shifted to Navi Mumbai.
Now CSK would've surely lost the main local attraction and fans, but at least the tournament's credibility would have been restored. That unfortunately wasn't even discussed. Instead what was discussed is to move to playoff matches from Chennai to New Delhi. While that move will save them some teeth, it brings us to the point about why only playoff matches were considered important, after all teams fighting to get there needed to field their best XI in every game.
Remains to be seen how many franchises would actually raise this point when the governing council meets all team owners for a season review. Will they actually have the opportunity to speak out, will they be gagged or will they be investigated for their finances on pretext of irregularities if they eventually go against the BCCI's ruling? Only time will tell. Till then sit back, relax and do the Jumping Japaak!
0 Relays