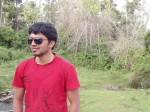 Link
Flag as inappropriate

ibnlive.in.com
Watson seemed to be in awe of Dravid's batting and said the former India captain is batting like he used to bat in his early 20s.
Bharath Kumar has added a note -
Rahul Dravid I am out of expletives for this true humble gentleman of a cricketer…Forget Sachin, Forget the rest of the greats. Rahul Dravid has carved out a niche for himself where no other cricketer can come close to him or will ever. He is not just a legend he is something more than that.
0 Relays