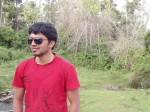 Link
Flag as inappropriate

www.foxsportsasia.com
Sir Alex Ferguson is reportedly considering his position as manager of Manchester United.
Bharath Kumar has added a note -
Do we really should believe this report…recent we heard that he was about to sign 2 new players to the team. Seriously who will replace Sir Alex at Man Utd….Give your views people….
0 Relays