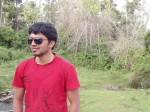 Link
Flag as inappropriate

www.foxsportsasia.com
Manchester City manager Roberto Mancini has been sacked, the Barclays Premier League club have announced.
Bharath Kumar has added a note -
Clubs such as Chelsea and Man city who have immense wealth from their sheikhs and Billionaire Russians have no patience and want instant results. If at all Mancini was given time he would have achieved greater heights with his squad. Its sad to see stop gap measures taken by these clubs.
0 Relays