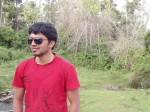 Link
Flag as inappropriate

www.foxsportsasia.com
Retiring David Beckham is delighted he has been able to fulfil his long-held desire to bow out of football at the top.
Bharath Kumar has added a note -
One of the best footballer of all time bids adieu to the game and respect and massive praises hail this legendary footballer in David Beckham. Surely nobody could bend it like Beckham!!
0 Relays