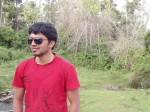 Link
Flag as inappropriate

bleacherreport.com
With an Arsenal win on Sunday, Tottenham's 1-0 victory over Sunderland was all for naught. Despite Gareth Bale 's late-match heroics that netted Spurs the victory, the ...
Bharath Kumar has added a note -
Surely top clubs across Europe will be vying for this winger cum midfield player. Some of his goals are simply outstanding and is surely looking in the mould of next Cristiano Ronaldo. SO what will be his selling price.
0 Relays