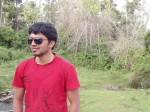 Link
Flag as inappropriate

www.foxsportsasia.com
Tottenham have agreed a £17million deal to sign midfielder Paulinho from Corinthians, according to the Brazilian club.
Bharath Kumar has added a note -
Brazil's Midfield star Paulinho from Corinthians will make his Move to the White Hart Lane. An Excellent addition and this will help spurs get their Top 4 ambition in the League.
0 Relays