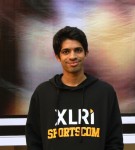 Text
Flag as inappropriate
The story that could have been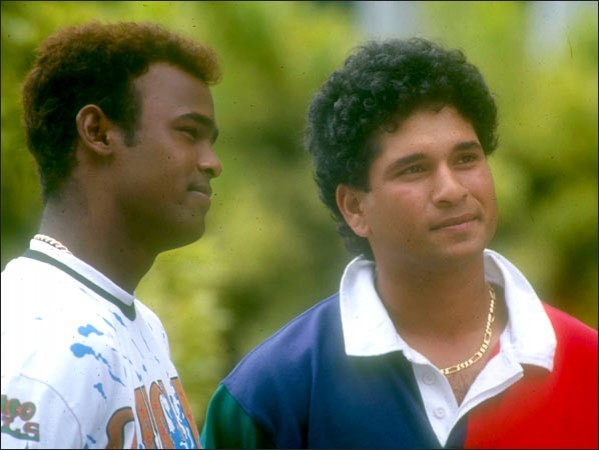 In February 1988, two young cricketers went on to do something that many still consider to be the greatest display of talent at such a young age – an unbroken 664-run partnership in the semi-finals of The Harris Shield Tournament, an inter-school competition. One of them went to be India's greatest cricketer (some might argue that he is the World's best) and the other faded out of the team playing just 17 Tests. Sachin Ramesh Tendulkar and Vinod Ganpat Kambli were childhood friends, teammates in school and in the Indian Cricket Team. While Tendulkar started off his career slowly, Kambli showed immediate results. He went on to score two double-centuries and two centuries in his first eight innings and showed talent that many believe was better than Sachin's. He equaled Don Bradman and Wally Hammond's record of scoring consecutive double centuries against different oppositions. But somewhere along the way, Kambli lost the path that he should have taken. The one that leads to greatness such as Tendulkar's. Vinod Kambli played just 17 tests and played his last one at the age of just 24. Loss of form and low scores in the last few innings led to him being dropped from the side and he finished with 1084 runs at an average of 54.20. His ODI career was different. He played 104 tests amassing 2477 runs with two centuries and 14 fifties at an average of 32.59. But just like in Tests, his form dropped in the 50 over game and he was left out of the team again. His passion for the game though never diminished and he made as many as 9 comebacks into the ODI team only to no avail. His emotions for the sport was clearly shown after India went out of 1996 World Cup against Sri Lanka in the semis where he cried on the field.
Though he was talented, Kambli never exhibited the temperament and humbleness that made Sachin so good. He tried his hand in politics and Bollywood but could never make an impact. His image started going downhill when in 2009, he publicly spoke about his relationship with Sachin on the TV show sach ka samna and how Sachin had never helped him during his struggles in the team. He also went on to say that Sachin never pushed for his spot in the Indian Cricket Team. In 2011, he said that he "doubted" the crucial decisions taken by the team in the 1996 World Cup semi-finals against Sri Lanka. Recently, when Sachin retired, Kambi came out and told that he was hurt that his name wasn't mentioned in Sachin's farewell speech and that he wasn't invited for the farewell dinner party. Though, according to Kambli, the relationship between the childhood friends deteriorated because of Sachin, sources close to both players say that Kambli was always jealous of Sachin's achievements and this led to the split between them. Surprisingly, Sachin has never given his views on the matter.
The story of the two players could have been so different. Vinod Kambli had the talent. Maybe he could have gotten more opportunities in his Test career. Maybe he was right and that Sachin didn't push for him enough. Or maybe he was unlucky that India found the right talent in Saurav Ganguly, Rahul Dravid and VVS Laxman at the right time. But he could have certainly done many things different. He could have worked on his batting and improved his ability to face short pitched balls which proved to be his weakness throughout his career. He could have impressed the BCCI through consistent dominating performances in the domestic form of the game after being dropped. Kambli proves the importance of making the right choices in life. He chose fame over sport. He spoke boldly about what he thought rather than maintaining professionalism. He ruined his friendship with his childhood friend and teammate for a TV show and ultimately made himself a villain in the public's life.
Vinod Kambli and Sachin Tendulkar serve as perfect examples of raw talent and what happens depending on how you use it. You could break all the records of the sport, become the golden boy of a nation and earn the respect of the entire World or well, you could be Vinod Kambli.
1 Relay