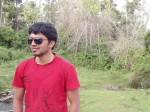 Text
Flag as inappropriate
Top 5 Transfer Rumors: Who's linked with whom??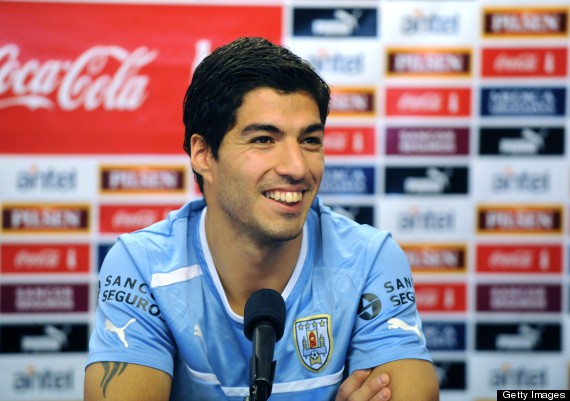 Whenever there is an International break, rumors are always buzzing around certain players.
Luis Suarez certainly tops the charts. He went to Uruguay for World cup qualifiers against Paraguay where he openly admitted that he might be looking for a Liverpool exit to taste European football success.
There are many talks of various clubs looking to strengthen their squad come next season. All the big guns like Manchester United, Chelsea, Manchester City, Juventus & Real Madrid feature in our latest Transfer Talk of the week.
1. Luis Suarez - Teams interested: Man City, Bayern Munich & Juventus
Luis Suarez has certainly put many top-flight clubs on alert, but more importantly Roberto Mancini's Man City. The Italian has openly admitted that he needs to strengthen his teams striking department and wanted to bring Suarez last season but failed to do so. But this season everything looks to fall in place and even Luis Suarez wants to or at least has show indications to make his next step.
But Roberto Mancini will have some stiff competition as Pep Guardiola the new manager for Bayern Munich next season. It will be easy for Pep to land Luis Suarez in Bayern Munich considering his brother Pere Guardiola is Luis Suarez's agent. Even Juventus boss has great admiration for Luis Suarez and wants him in their team to continue their domination in Serie A and Champions League next season.
2. Edin Dzeko - Team interested: Borussia Dortmund
Edin Dzeko the 'Super Sub' in the Premier League has attracted attention from the Bundesliga team Borussia Dortmund. The highly talented Bosnian is unhappy with the lack of playing time in Manchester City and Roberto Mancini feels he might leave in summer and Borussia Dortmund are the front runners to sign Dzeko as they are due to sell their leading man Robert Lewandowski.
3. Yaya Toure - Teams interested: Chelsea & Real Madrid
The highly talented midfielder Toure is on Chelsea's radar and he has reportedly told Manchester city that he will leave in summer if a new deal is not given to him. Apparently Real Madrid is also in race to sign the Ivory Coast international to strengthen their team as he will perfectly fit into to Jose Mourniho's team.
4. James Rodriguez - Team interested: Manchester United
Sir Alex Ferguson wants to strengthen his flanks and after woeful performances put in by Valencia and Young this season has made Sir Alex desperate. James Rodriguez the highly talented FC Porto winger is rumored to make a 36 million pound move to Old Trafford.
5. Radamel Falcao - Team interested: Chelsea
Falcao and Chelsea it's a never ending saga for the time being. But, recently Chelsea officials have spoke to La Liga side Atletico Madrid and this time it is a confirmed report from Spain that Radamel Falcao will land in England come summer for an undisclosed amount. Chelsea is also linked with Yaya Toure, and Shakhtar Donetsk's Henrikh Mkhitaryan. They are also in chase of Bayer Leverkusen's striker Andre Schurrle.
So these are the latest transfer talk rumors happening this week and some of them seem to be almost certain.
Do not forget to leave in your comments on this blog.
0 Relays