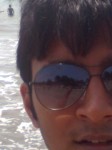 Link
Flag as inappropriate

www.uefa.com
The best of Spain will face the best of Germany in the semi-finals after today's draw paired FC Bayern München with FC Barcelona and pitted Borussia Dortmund against Real Madrid CF.
Rohit Singh has added a note -
its barca vs bayern…....real vs borussia…gonna be very entertaining matches seeing the league leaders of spain(barca) nd germany(bayern) face each other….real has faced borussia in group stages this year but couldnt beat them..with borussia winning 1 and drawing other…so can real defeat them now in semis…a must watch encounters both !!!!
0 Relays