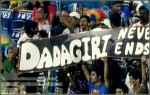 Text
Flag as inappropriate
Gambhir's fumes doing defending champs no good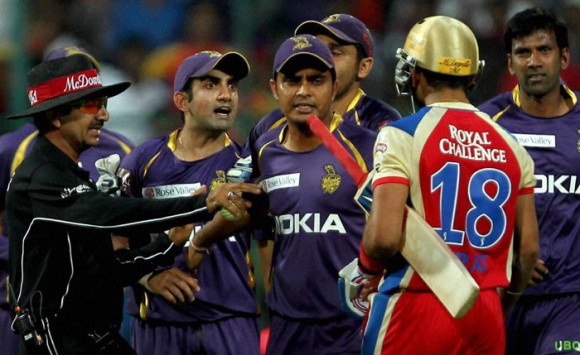 The Indian Premier League 2013 is at the halfway mark and the jostling for positions has begun. What looked pretty straightforward even one week back has now turned and that is something you would always expect given the nature of competition. A couple of consecutive wins is all it would take to bounce back once again as Rajasthan Royals showed, while Royal Challengers Bangalore proved the flipside as well. Cruising at home but in troubled waters overseas.
Although most teams still have 7 games left, one could at this stage say it is increasingly possible that Kolkata Knight Riders will remain in the bottom half with Pune Warriors and Delhi Daredevils. The optimists may argue that seven successive wins or even six can take them into the playoffs, but that isn't child's play. If a side hasn't been able to replicate any of its championship winning qualities in nine games this season, wonder from where the confidence to bring all that suddenly for the remaining six will come from.
For starters Kolkata have played the game in a manner that wouldn't particularly delight anyone following them. The tournament has been marred by some hot-headed captaincy by Gautam Gambhir, who at times has the tendency to go overboard about things, whether it comes to team selection or maybe even answering questions at the post-match press conference.
Sadly, there is always a grimace on his face, result notwithstanding. If you were to look at him at the post-match press conference, you wouldn't know if his team has won or lost. While some believe that is good, he perhaps takes the 'insecurity' tag, which he himself admitted to, way beyond one could have ever imagined. If scoring runs on the field translated in behaving in a certain manner off the field, then none of the legends like Sachin Tendulkar or Brian Lara would have been what they are.
Gambhir's problem is more mental. Good natured, aggressive and plays with his heart. Very fierce and competitive but sadly all these qualities are camouflaged under his 'angry young man image'. Take for example the IPL final last year when Knight Riders chased down an improbable 191 in a pressure game to win. That was courtesy a magical knock from Manvinder Bisla, but if you were at the post-match presser, you would have been mistaken into believing you were at a wrestling ring.
Gambhir thundered without second thought about how cricket is a team game and he never talks about an individual. "If you want to ask me questions about an individual, you shouldn't be watching a team sport!." Not his exact words but what he meant roughly translated into this. Now, this you don't expect from a captain who has just won a tournament.
Gambhir sometimes allows himself to enter into a heat zone or a fire zone, where everything else around him burns too. Whether it was elbowing Shane Watson in a Test match or mouthing off Shahid Afridi in a ODI.
And that aspect of his mental make up has somewhat come back to haunt him this IPL. The way he has handled his bowlers has been far from exceptional and that last-over rambling at poor L Balaji, who was searching for a few nice words but instead got a dosage, said it all.
KKR team management need to sit down and explain things to Gambhir. Such behaviour, which he assumes will get the best out of his team will unfortunately only put more pressure on an already jaded unit that fights to survive. Call him an aggressive captain, but there is a difference between passion and over-the-top aggression. Perhaps why he got into a fistfight with Virat Kohli or maybe why Dhoni continues to top the charts when it comes to the coolest man in Indian cricket today!
0 Relays