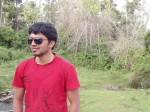 Link
Flag as inappropriate

www.foxsportsasia.com
Brilliant Bayern Munich completed a 7-0 Champions League semi-final mauling of Barcelona to set up a mouthwatering final against German rivals Borussia Dortmund.
Bharath Kumar has added a note -
Can Bayern Munich win the Champions League Finals?? Its an all German clash and Borussia Dortmund are no pushover either. Come May 25th at Wembley Arena German Football will be in its all pride to fight it out for the glory of Europe's biggest distinction in Champions League.
0 Relays