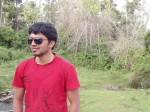 Link
Flag as inappropriate

www.bbc.co.uk
Ronnie O'Sullivan backs sports psychiatrist Dr Steve Peters to help Liverpool's banned striker Luis Suarez.
Bharath Kumar has added a note -
While Suarez is serving his 10 match ban in EPL. Many from Sports quarters have already expressed their desire to what needs to be done for this controversial striker to come out of his on-field antics for good. O'Sullivan expresses his point of view….
0 Relays