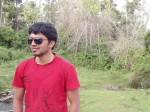 Link
Flag as inappropriate

bleacherreport.com
In any given football transfer, there is at least one party who comes out as a big winner. In Falcao 's summer shuffle to Monaco, Atletico Madrid pocketed a tasty fee ...
Bharath Kumar has added a note -
Isco was one of the main architect in dismantling teams in the recently concluded U-21 world cup. The move to Madrid seriously hinder his game time and I feel it was a knee jerk reaction from Perez to land Isco who would have been better under Pellegrini at City.
0 Relays