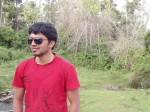 Text
Flag as inappropriate
How Mumbai Indians dismantled Lions in their own den…..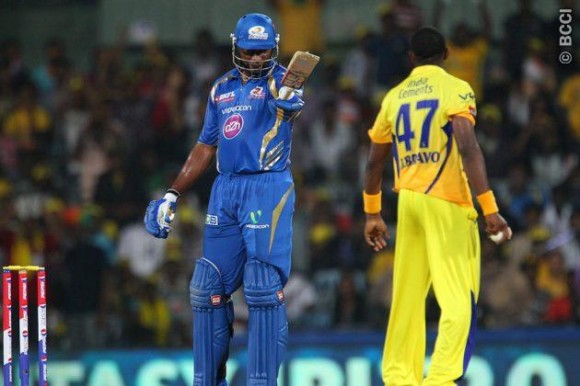 They called it a "Lions Den" the M Chidambaram Stadium. Chennai Super Kings are the ultimate team of IPL from its inception. Mumbai Indians led by Punter somehow tamed the Lions with his ring master skills in their own den. In the end, it was just one man standing in front of them for their first well deserved victory in IPL 6 - MS Dhoni, we have run out of superlatives for this man. How good he took the game till the end even when wickets were tumbling at the other end, he was at his audacious best when he decided not to take singles when CSK were 8 wickets down, he knew only he can do the job for them and nobody else. He almost won it for CSK from the brink of losing, but that man again Kieron Pollard, how many times have we seen him change the game of Mumbai Indians.
Kieron Pollard was instrumental in both the innings, he helped Mumbai Indians with a responsible yet destructive innings to power MI total in the end. Earlier to that Mumbai Indians lost wickets one after the other. It was another bad opening game for both of the modern era's greats in Sachin and Ponting. Sachin got out for a golden duck and this is not the first time that he has got out like that, it's the 4th time that he is got out for a duck for MI and co-incidentally MI have won all those games. Ponting was poor again, Rayudu came, Rohit came, Dwayne Smith came but never contributed.
It was umpteenth time that Rohit failed, I don't know why this guy is being getting so many chances in Indian Cricket and IPL he simply doesn't have the mindset to make it big. If at all there was a relegation zone in Indian Cricket I would have relegated him to the school level cricket. What a waste of talent, he is just throwing it away.
Even CSK as a batting unit were not that great. Mike Hussey was given twice the chance but failed to capitalize on it. Vijay, Raina, Bravo all had starts but Mumbai Indians attack pegged them back all along. Pragyan Ojha had a great game considering his 2 wickets for just 16 runs in 4 overs. Even Munaf Patel and Bhajji had a great game who themselves were in the wicket columns after disappointing performance in Bangalore the other day.
As fans one got to witness gamesmanship between Kieron Pollard and MS Dhoni in the middle of the pitch when Pollard as usual did not go through his bowling when he tried to bluff Dhoni just to see Dhoni walk away the next ball when Pollard was just about to deliver his ball. Both players had a laugh and surely the crowd at the stadium had a laugh and this is what IPL is about, those small banters between the teams and players is good. It's good for the sport it makes it worth watching.
Kieron Pollard though went for 10 runs per over was instrumental in Dhoni's fall of wicket where an acrobatic catch near edge of the rope at mid-wicket helped MI to seal victory over CSK in an emphatic fashion. It was a thrilling finish, the Lions Den was invaded and rest of the teams in the IPL can take heart from MI's performance against CSK who are "the team" to beat in IPL 6.
2 Relays